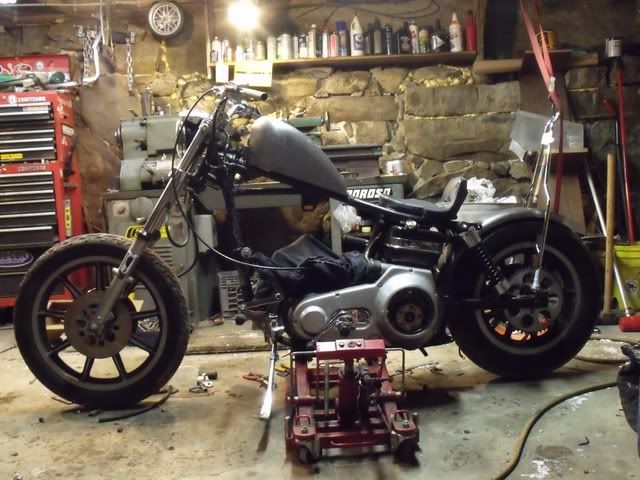 Excuse the mess; the maid doesn't come in until June.
This is the basic profile I'm running with on the FXS. No artsy exploration in alloys, just solid components in a time-tested arrangement.
The only real party piece will be the swingarm-mounted fender & sissy bar...I've wanted to do that for a while.
There's a round chrome oil tank on the way plus some 3" glide risers; I just need to get a seat then all the major componennts will be there. Oh, and the cylinders, I'll need those too.